Lite Bites
3191 Steinway St, Astoria, NY 11103
Order now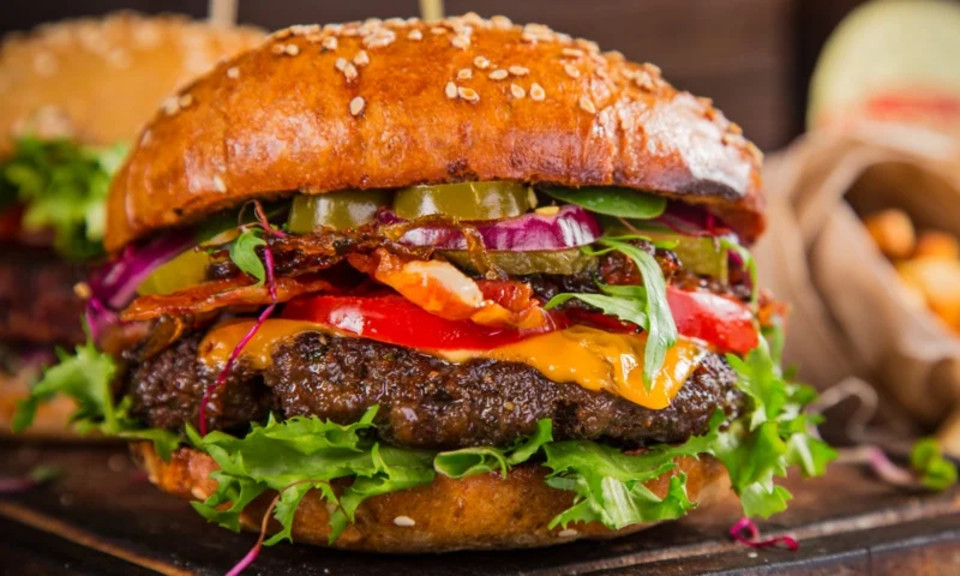 Jorge
When you order on line it is a 9/10 chance the order will be wrong and even more so with modifications. This place is GREAT! Everything was on time, made like I asked, packaged separately (as not to get soggy). I will order from them next weekend :)

I can only imagine how good the food and service will be if I eat in the restaurant.
John Mark
The food was very fresh and tasty. I had the LB protein salad; greens were crisp, chicken was tasty--great combination. Also had a chicken wrap which was excellent, and the carrot cake was very good too. Definitely ordering again, and (except for the carrot cake of course) it was a pretty healthy meal.
no bell, please call
there really isnt a bad thing to say about this place. really delicious food (the cajun chicken wrap with curly fries is a must!!!) without the crazy city prices that some places in the neighborhood are beginning to charge. i love Lite Bites!!!
Noel
Roma panini was Delicious, I also previously ordered there sandwiches and they are amazing quality and quantity. The prices are super affordable which is why it surprised me that I got so much food for the amount I paid.
zachery
I had some negative experiences with this place in the past, but recently tried the food again.

I am now a 'billy the kid' addict. Seriously, it's one of the best barbecue sandwiches you can get in queens.
Tara
I never write reviews but I felt that my most recent experience from Lite Bites was so great it deserved a rating. My order came very quickly, almost so fast I thought there was no way the food could be that great.

But great it was! I ordered chocolate chip pancakes and an American cheese omelet. The pancakes were perfectly cooked (and a big, fluffy stack at that) and the presentation was beautiful. There were even chocolate chips thrown on top and half melted to make for a very appetizing sight. As for the omelet, sounds basic and i didn't expect much but it was also deliciously executed. I couldn't decide which I liked more, both superseded my expectations! The cheese was perfect melted inside eggs cooked just right. I will definitely be ordering again. It's probably my new Sunday morning breakfast staple!
Alyssa
I ordered a breakfast sandwich and paid extra for cheese. When I got the sandwich I saw a little bit of cheese mixed in with the egg and was slightly disappointed but it still tasted just fine. I ended up just eating it. The restaurant then sent over a SECOND sandwich which confused me to no end. When I told the guy I already are my first sandwich he insisted I take it free of charge. I saw that this one was loaded with cheese. I love that the restaurant realized their mistake after sending it out and sent a new one without even needing a complaint. This is one of my go-to restaurants in Astoria for a good reason!
Chase
Oriental chicken salad was out of this world! Fresh veggies mixed in, really good grilled chicken - tasted real and fresh! Dressing came on the side which was perfect. Asian noodles were a little soggy but not the end of the world they were still good all mixed in! I will totally order from here again!! I am impressed! Thank you!
Jasmine
Really good Sante Fe salad. And I ordered at the beginning of a health kick so it was that feeling where you dont really want a salad but youre forcing yourself to eat healthier. But it was so good i ordered it again the next day! Although there are these popcorn kernel things in there that i could do without.
Ray
The original order arrived with one entree spilled open and its sauce got on everything else, but Lite Bites exchanged the whole order quickly, without any hesitation, and took extra care sealing the dishes the second time around. Very appreciative of their professionalism, and the food was delicious!
About us
Breakfast, Dinner, Healthy, Lunch Specials, Salads, Sandwiches, Wraps
Today

Delivery: 6:00 AM - 8:45 PM

Takeout: 6:00 AM - 8:45 PM

Delivery

Tuesday:

6:00 AM - 8:45 PM

Wednesday:

6:00 AM - 8:45 PM

Thursday:

6:00 AM - 8:45 PM

Saturday:

7:00 AM - 8:45 PM

Takeout

Tuesday:

6:00 AM - 8:45 PM

Wednesday:

6:00 AM - 8:45 PM

Thursday:

6:00 AM - 8:45 PM

Saturday:

7:00 AM - 8:45 PM